the stick pile was about twice the size it is in these pictures when i had the bonfire last week.
there was a mouse under the firepit/stick pile. my maple tree drops lots of sticks and small branches. i toss them in the firepit all year long, and eventually burn them. its been a while since i had a fire. but molly found a mouse.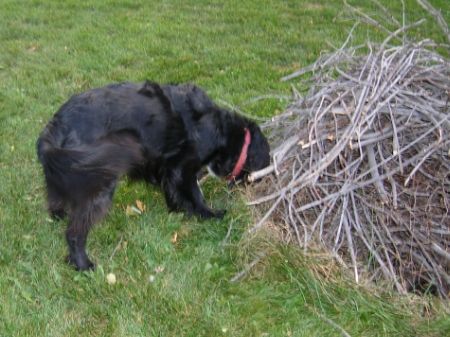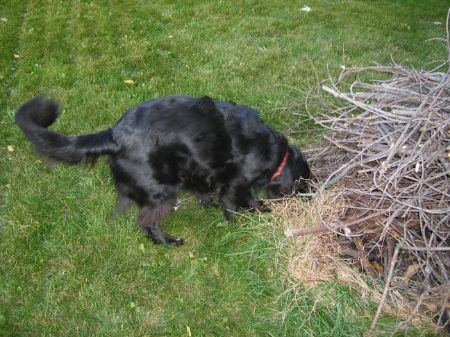 molly just shoves her head in trying to get to it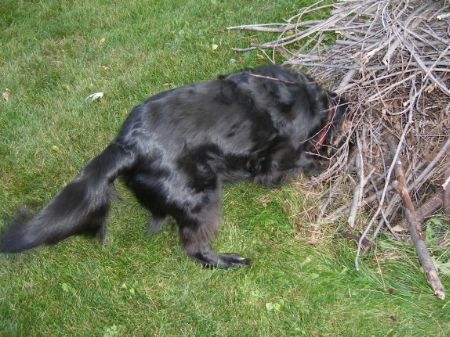 puppy comes and helps molly find the mouse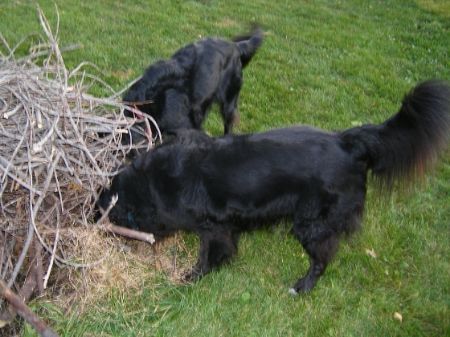 molly comes around to where puppy was and shoves her head in again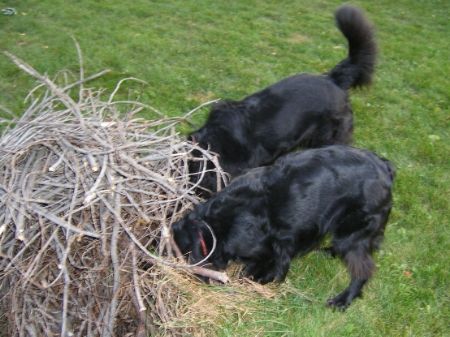 just a little farther
and then she shoved herself UNDERNEATH the entire stick pile! just lifted it up on top of her to get to that mouse.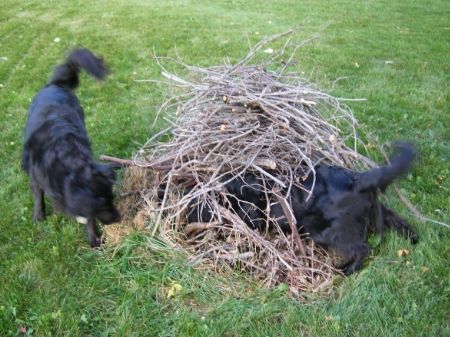 blurry distance photo showing all the sticks up on top of her. and when she backed out, the pile set down like nothing had happened!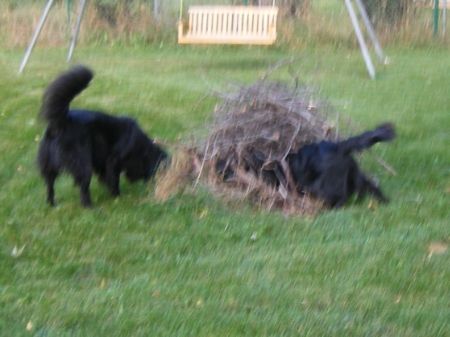 molly and her prize. (she wasnt done playing with it yet, and was worried i was going to take it)