i washed and folded up the two afghans i usually have over the foot of my bed in winter. they're only twin size. i set them on the futon and puppy jumped up and rolled around on them, spreading them out until they were just right.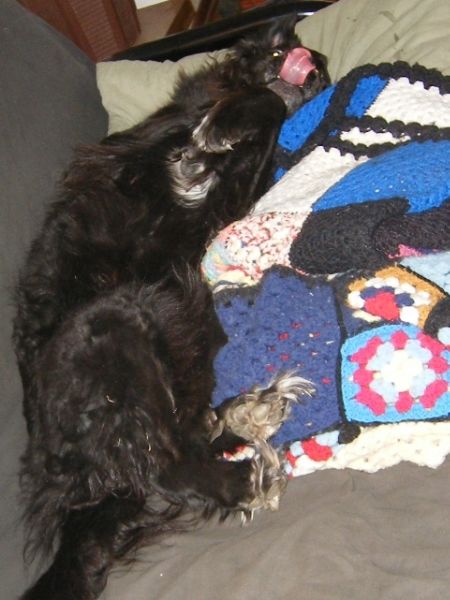 wiggle wiggle wiggle wiggle wiggle. yeah.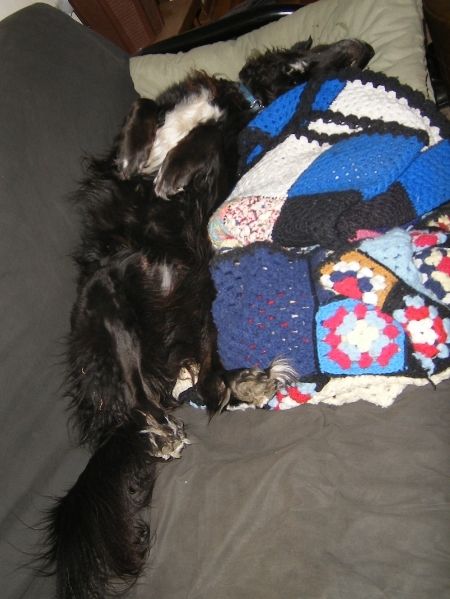 there was also some cute grunty/groany noises going on. he was really enjoying himself. i couldnt stop giggling.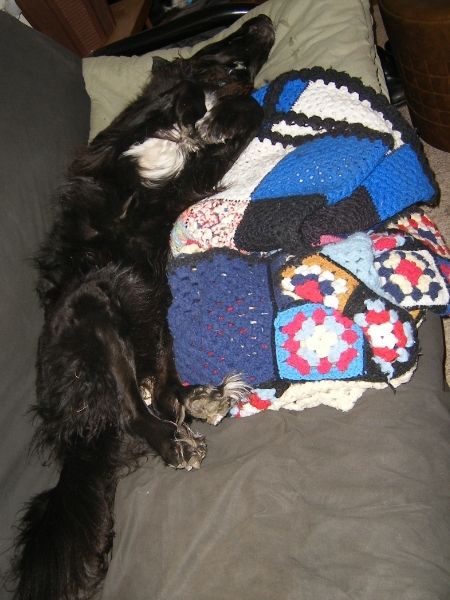 ultimately he settled onto his side and napped.