i earned enough points online to get a free doggy DNA test. i meant to use it on molly but it arrived too late. so puppy got tested.
turns out puppy is NOT a flat coated retriever. (they do test for that breed).
instead he is a big ole mutt! predominantly a golden retriever and chow chow mix.
of 8 great grandparents, 3 were golden retriever, 2 were chow chow, 1 was labrador retriever, 1 was white swiss shepherd, and 1 was american staffordshire terrier.
here's a picture of puppys body and curled up tail.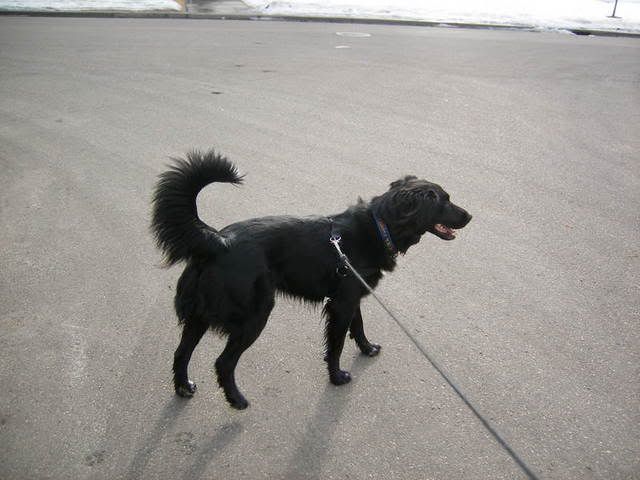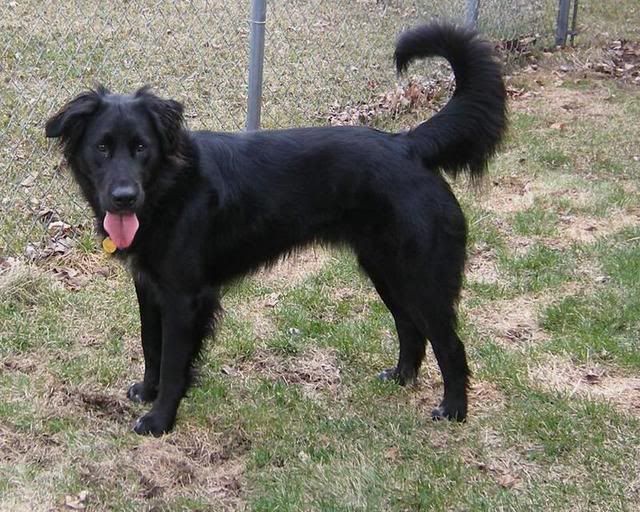 his face and fluffy neck